STARTERS' MINI-ORCHESTRA FOR WOODWIND & STRINGS (C INSTRUMENTS)
August 25th at 18:30

to

August 27th at 13:30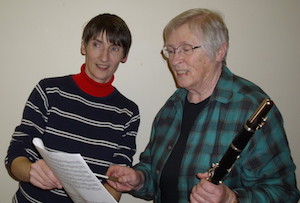 Not played with others much? Instrument been in its case? Lacking confidence? This is for you! Primarily for Grades 1-4. An easy-level weekend for instruments in the key of C (i.e. flute, oboe, bassoon and bowed strings – sorry, no clarinets or saxophones). With relatively straightforward instrumental parts, in terms of key and note range, enjoy making music in our mini-orchestra.
Please notify Higham of instrument and approximate standard when booking. String players should be capable of tuning-up.
Patricia and Catriona Melville-Mason (Perthshire www.highamhall.com/tricia-trona-melville-mason)
Residential: £300 Non-residential: £220
BEGINNERS' WOODWIND takes place in May and INTERMEDIATE in July.
Related Courses