Pond Sitting Area – IN PROGRESS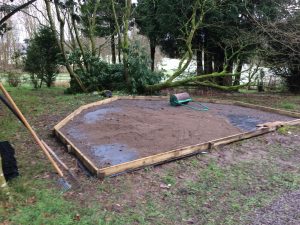 We are currently working on an area in the grounds next to the pond to create a pleasant gathering area from which artists may observe the Pond in all its beauty. Not quite Giverny, our aim however is to develop the view so that it can be a scene to draw and paint, and even just to savour.
The work has been helped, in part, by private donations and some on-going Raffles of Tutor's artwork.