HIGHAM AT HOME
In these unknown times we all feel at a bit of a loss. Here at Higham we pride ourselves on bringing 'like-minded people together' and in these time we want to continue. Higham at Home is a place for tutors and students to stay connected and continue their passions and hobbies. All projects have been set by our tutors. Make sure to share your creations with us via Facebook, Instagram, Twitter @highamhall or #highamhall or email social@highamhall.co.uk
A live outdoor performance of 'Le jardin féerique' ('The Fairy Garden') from the Suite 'Ma mére l'Oye' ('Mother Goose'), composed in 1910/11 by the French composer Maurice Ravel. This version is an arrangement for wind ensemble by Laurence Perkins, which was included in the 'Wind Serenades' chamber music course at Higham Hall, Cumbria in late summer 2020.
Video clips of the members of this socially-distanced ensemble are interspersed with still photos of the gardens at Higham Hall and the surrounding area (including Skiddaw and Bassenthwaite lake) taken in Spring, Summer and Autumn over a period of three years.
This video is a celebration of music-making in beautiful locations – in this case, the northern part of the English Lake District. The courtyard in the grounds of Higham Hall was the perfect location for this garden-inspired music – truly, a magical moment!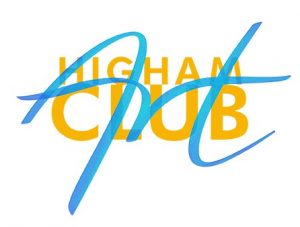 Join Artist and Tutor Linda Birch as she hosts Higham's Art Club. Linda will set a weekly observation for you to participate in and if you wish you can share your creations with us and receive feedback from Linda. For more information on how to participate please click the button below.
Shakespeare via Zoom – The Winter's Tale
Online Study Weekend led by Clare Smout Saturday 20th – Sunday 21st March
A bear, a baby, and a living statue; a rural sheep-shearing feast and a queen standing trial for adultery; a riddling oracle that finally comes true. These are just some of the ingredients of Shakespeare's spectacular late romance, The Winter's Tale. Join us to explore Shakespeare's craftsmanship in this moving story of apparent tragedy that ends in forgiveness, rebirth and second chances, a story of loss and irrational destructive jealousy but also of wonder and joy. Winter gives place to spring, old foes reconcile, and young love offers hope for the future.
5 sessions (8 hours), plus optional streamed viewing. Cost: £70.
Saturday: 9.00-10.30; 11.00-12.30; 4.15-6.00
[plus 7.30-9.30: streaming of Cheek by Jowl production] Sunday 9.00-10.30; 11.00-12.45
For further queries and to book, contact Clare Smout at Shakespeare.Courses@smout.org
For more information on Robert's new book please visit: https://bit.ly/307cECK
VIRTUAL WORKSHOP WITH VICKI NORMAN
Join Vicki on a virtual holiday in beautiful Bermuda! Spend three wonderful days painting the crystal clear Caribbean sea and enjoying the vast skies, stunning sunsets and empty beaches of this magical mid-Atlantic island.
PAINTING BERMUDA 23rd-26th JULY
VIRTUAL VIRTUOSIC LATE BAROQUE PROGRAMME
Join Annemare Klein and John Kitchen for a virtual virtuosic late Baroque programme on Saturday 25th July which will be live-streamed at 1530 BST.
In cased you missed week 13, don't worry all projects are still available to view, download and watch.
In cased you missed week 14, don't worry all projects are still available to view, download and watch.